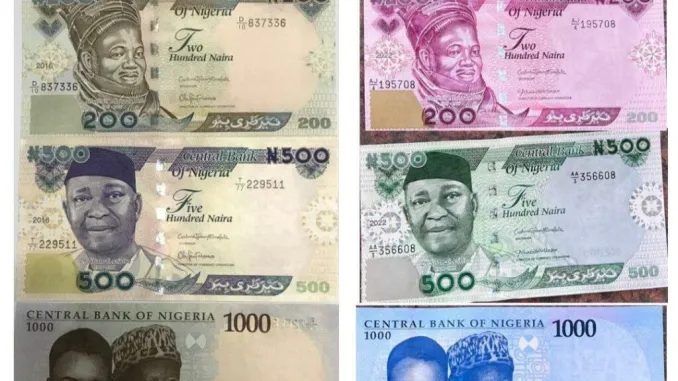 Figures obtained from the CBN revealed that N2.3tn was mopped up from circulation during the period under review.
According to the CBN, the currency in circulation moved from N3.16tn to N3.29tn and N1.38tn in November 2022, December 2022 and January 2023 respectively.
The Governor of the CBN, Godwin Emefiele, had in October 2022, announced plans to redesign the old N200, N500 and N1,000 notes.
Emefiele also announced deadlines for Nigerians to swap their old notes with the new notes.
The governor decried the challenges associated with currency management, including the hoarding of banknotes by members of the public, with statistics showing that over 80 per cent of currency-in-circulation was outside the vaults of commercial banks.
Other challenges, he added included a shortage of clean and fit banknotes with an attendant negative perception of the CBN and increased risk to financial stability and increasing ease and risk of counterfeiting evidenced by several security reports.
In the last few years, the CBN has recorded significantly higher rates of counterfeiting, especially in regard to the higher denominations of N500 and 1000 notes, he said.
At the expiration of the deadline for the old notes, due to the scarcity of the new naira notes, which subjected Nigerians to hardship, the President, Major General Muhammadu Buhari (retd) approved the continued use of the old N200 as legal tender till April 10.
However, after some state governments sued the Federal Government over the naira redesign policy, the Supreme Court in its ruling on March 3 extended the legal tender status of the old N200, N500, and N1,000 notes to December 31.
On Tuesday, 10 days after the Supreme Court judgement, the CBN officially ordered commercial banks to comply with the court verdict.
According to the CBN, currency-in-circulation is defined as currency outside the vaults of the central bank; that is, all legal tender currency in the hands of the public and in the vaults of the Deposit Money Banks.
The CBN stated that it employed the "accounting/statistical/withdrawals and deposits approach" to compute the currency in circulation in Nigeria.
This approach involved tracking the movements of currency in circulation on a transaction-by-transaction basis.
It said for every withdrawal made by a DMB at one of CBN's branches, an increase in the CIC was recorded, adding that for every deposit made by a DMB at one of CBN's branches, a decrease in the CIC was recorded.
The transactions are all recorded in the CBN's CIC account, and the balance on the account at any point in time represents the country's currency in circulation.
The apex bank said analysis of the currency in circulation showed that a large and increasing proportion of the naira outside the commercial banking system was held by the public who hoard a lot of the new banknotes.
Credit: THE PUNCH